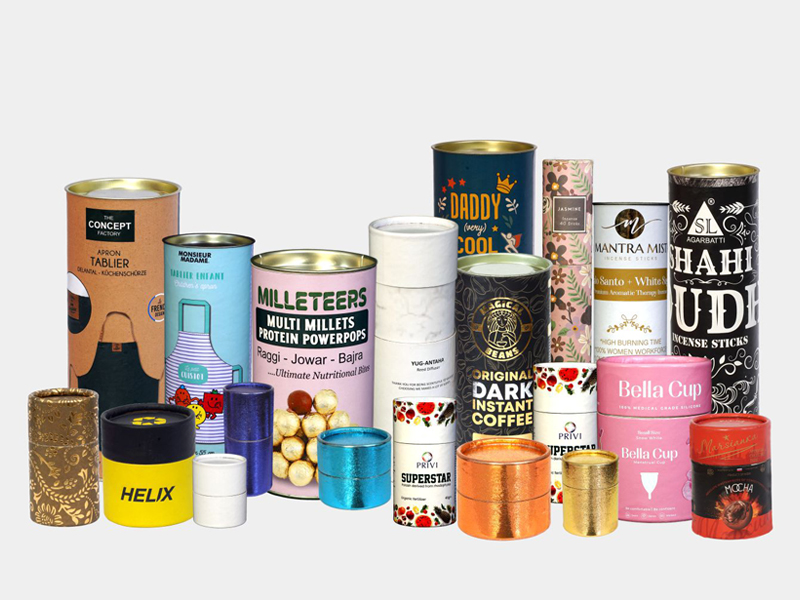 About Shiv-Tara Packaging :
We SHIV TARA PACKAGING are satisfied to present ourselves as one of the main Paper Tube Manufacturers. We spent significant time in Paper Tubes, Paper centers. We have been doing business beginning around 2004 and our staffs is thoroughly prepared to live up to numerous assumptions. The whole staff and the board of the organization are completely proficient, They stick to cutoff time and convey quality administration. Our assembling unit is in Vasai - Mumbai.

We are exceptional with cutting edge apparatus to full fill the client's prerequisite. The Company has acquired great clients significantly quicker because of our Effective working style and great administrations. We esteem your business and anticipate proceeding to proceeding to serve you later on. likewise we might want to meet you in by and by and fix the arrangement
It is our huge delight to present our association SHIV TARA PACKAGING as the biggest Super Specialty Paper tubes fabricating plant in India having an yearly limit of 700000MT; and its items observe applications in Oil Drilling, Textiles, Food, Pharma, Adhesives, Paper, and other uniquely designed applications. Our items are high popular because of their superior quality, consistent completion, various examples and reasonable costs. Besides, we guarantee to convenient convey these items to our clients, through this we SHIV TARA PACKAGING have acquired an enormous clients base on the lookout. Started its activities in the year 2008, from that point forward the organization has intermittently integrated inventive creation innovations and refreshed its techniques to match current worldwide guidelines guaranteeing over all advancement of its cycles. Subsequently, we are having long periods of Experience of serving the clients through our quality items. We are situated at an ideal spot — Vasai East subsequently, we are very much associated with Road, Rail and are in closeness to serve clients. With an ever-evolving vision and the essential modern limit, the organization is today viewed as with in its portion of business with in excess of 50 things in the Product container. Subtleties of our items are connected herewith for your reference.